Stuffmapper is a small tech start-up in Seattle, I was the lead on all things designed. This    included: Logo, business cards, social media identity, user experience, and website design.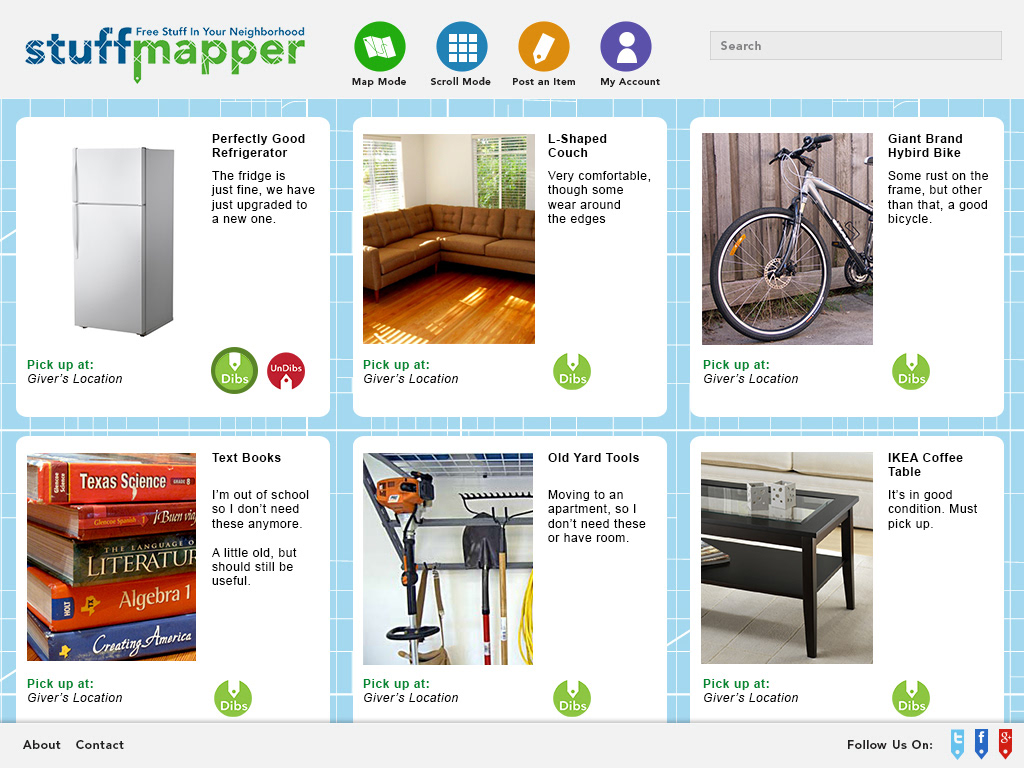 CLIENT: 
Stuffmapper
 
PROJECT DESCRIPTION:
Stuffmapper is a small Seattle startup that originally aimed to map free items available for reuse on a mobile app and website. I worked on all things considered design for this product, including business cards, advertising postcards, mobile icons, and website UI. 

SOFTWARE USED:
Adobe Illustrator, Photoshop, InDesign