Lead, Creative & UX Strategy
JAX is a non-profit biomedical research company that sells genetically modified mice as well as cancer and research services. While there I worked closely in cross-departmental teams to improve the customer experience and brand image. 
RESPONSIBILITIES INCLUDED
This role is responsible for leading, developing, and managing all aspects of design and creative deliverables for JAX® Mice, Clinical and Research Services (JMCRS). I guide a design team as well as JMCRS stakeholders to ensure our work serves customer needs, creates useful innovative interactive designs, aligns with business objectives, and reinforces our brand and purpose as a leader within the global biomedical research community. I manage the team of designers in the marketing department, and coordinate the UX Governance Team working to improve jax.org. I work cross-departmentally to ensure the integrity of the brand across a variety of media.
RELATED SKILLS
Adobe Creative Suite • Motion Graphics • Prototyping • Cross Departmental Collaboration • Design System Creation • Design Thinking Workshop Leading • Project Management • Exhibit Design • Experience Design • Brand & UX Governance

AWARDS & COURSES
Feb 2020 - JMCRS Impact Award Winner
IDEO U Course - Leading for Creativity
January 2021 - Harvard Professional Development Course: Managing Yourself And Leading Others. 
Freelance Designer
As a freelancer I have worked on graphic design, user experience design, and web design projects. These projects have included websites for start-ups, merchandise for Ultimate frisbee tournaments, and logos for small businesses. My designs are typically  clean and minimalistic, creating a professional tone. 
RELATED SKILLS
CSS/HTML • Adobe Creative Suite • Self Motivation • Organization • Working with Clients • Project Management 
Creative Director
Rosie is a software company that co-brands with independent grocery stores to offer an eCommerce solution for their customers to place orders online for pickup or delivery. 
RESPONSIBILITIES INCLUDED
All user experience on the site for consumer and retailer side software, documentation of processes and features, management of creative team, designing user interface for new and upgraded features, and collaborating with clients and across company teams. I created, documented, and ran the user-testing protocol. 
RELATED SKILLS
• User Testing • Feature Planning • Prototyping • Wire-framing • Hi-Fidelity Mockups • Specs for Development • Quality Testing • User Analytics • JIRA • Confluence • Adobe Creative Suite • Team Management
Planning Intern
Applied is an award winning way-finding design company. They are best known for their signage around London. The planning team organized what information would go on a sign as well as where the signs would be placed in a city. 
RESPONSIBILITIES INCLUDED
Working with other planning team members, creating documentation to be used by the construction company, visiting the site for research, working with the design team for planning of the sign. 
RELATED SKILLS
• Attention to Detail • Ability to see Big Picture • Documentation for Public • Adobe InDesign
Visual Designer

Five Ultimate is one of the first companies to make merchandise specifically for the sport of Ultimate Frisbee. As such, they have helped define the Ultimate aesthetic. 
RESPONSIBILITIES INCLUDED
Create custom vector images for sports teams, working directly with team representatives. Collaborate with coworkers to create merchandise for high profile tournaments. Coordinate project deadlines with screen printers and stock manager.  

RELATED SKILLS
• Adobe Illustrator • Adobe Photoshop • Logo Design • Client Communication • Project Planning • Attention to Detail
University of Washington IMA
Graphic Illustrator


The Intramural Activities Building (IMA) is UW's three story gym, including a pool, rock wall, and indoor track. 

RESPONSIBILITIES INCLUDED:
Every quarter a catalog is printed and distributed to tell what fitness classes and leagues were available that quarter, as well as what days the gym would be closed. I designed this catalog as well as any one off posters needed for the facility. 

RELATED SKILLS
• Adobe InDesign • Adobe Illustrator • Adobe Photoshop • 


Master of Arts in Graphic Design and Iconic Research
Basel, Switzerland
My thesis project focused on the communication of ideas between clients and creatives. The articulation of creative concepts amongst a multidisciplinary audience is a critical challenge facing design organizations everywhere.​​​​​​​
Bachelor of Arts in Design Studies and a Minor in Environmental Studies

Seattle, Washington

University of Washington developed a Design Studies program focused on design as an interdisciplinary subject. I applied design thinking to environmental studies campaigns for my bachelor's thesis.

Ultimate Frisbee
I started playing Ultimate in 2005 during my first quarter at the University of Washington. Since then I have played ultimate in 25 different countries. I have captained and coached teams in USA, Switzerland, Argentina, Nicaragua, and Chile. I have competed at World Ultimate Club Championships in 2014 (with Estonia) and 2018 (with Argentina) and at World Championships of Beach Ultimate in 2012. I played at USA College Nationals in 2008 (placed 3rd) and 2009 (placed 2nd). In 2012 my team won Swiss Nationals.  
When I'm not designing, I'm playing Ultimate frisbee. I use skills that I grew in frisbee all the time in my professional life. Ultimate is a self refereed sport, so when a foul happens, I need to explain myself to an opponent. Ultimate has developed my leadership skills. I am comfortable working with a team to plan strategies and make real-time adjustments based on observations during a game. 

RELATED SKILLS
Leadership • Problem Solving • Time Management • Strategy • Team Building • Self Motivation • Presentation Skills •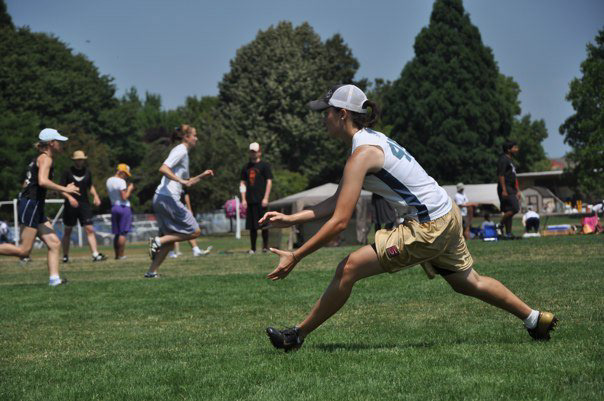 Travel
I have traveled to over 45 countries. I have had French wine while sitting on the Seine, skied in the Swiss Alps, jostled my way through Indian markets, and eaten Guinea Pig during a festival in Cuzco.  
I have designed from all over the world, and this makes me unique from other designers. I have more experience with different cultures, I know what it is like to live in a place with different thoughts and expectations than my own. I am ready and primed to imagine different possibilities and realities. Stepping out of my comfort zone has been a daily experience and it has made me more adaptable and confident. 
I enjoy experiencing the diversity of solutions to the everyday problems every human has. I enjoy the simplicity of having only the belongings you can fit into a backpack. I value the journey more than the destination. 
I also write a travel blog,
Life in Roam
. Plus, I get to pet a lot of stray animals, which I post on
my instagram. 
RELATED SKILLS
• Adaptability • Problem Solving • Calm in Stressful Situations • Willingness to Try New Things • Able to Change Priorities Quickly • Project Planning • Organization • Minimalism • Spanish • German • Sense of Humor •